Introduction to Neuropalliative Care
Welcome to  the first chapter in the course "Team Based Palliative Care Essentials for Parkinson's Disease". This chapter serves an introduction to neuropalliative care.
The goals of chapter 1 are to understand why neuropalliative care is essential to achieving optimal outcomes for persons living with neurologic illness, understand the basic skills required to practice neuropalliative care, connect neuropalliative care to your values as a healthcare provider, and begin the journey of integrating neuropalliative care into your practice.
After completing this course, feel free to take a break and come back later or move to the next chapter. 
 

Syllabus

 

Welcome to Team Based Palliative Care for Parkinson's disease
Video

Meet your Presenter: Benzi Kluger
Video

Introduction to Neuropalliative Care
Video

Writing Exercise

Basic Skills
Video

Connect to your Values
Video

Beginning Integration
Video

Key Takeaways
Video

Chapter One Quiz

 
 
Benzi Kluger, MD, MS, FAAN Professor
Departments of Neurology and Medicine University of Rochester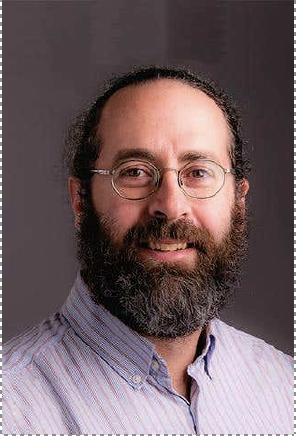 Benzi Kluger, MD, MS, FAAN is a professor of neurology and medicine, and Director of the Palliative Care Research Center and Neuropalliative Care Division at the University of Rochester Medical Center in New York. In addition to seeing patients in neurology supportive and palliative care clinics and via telemedicine, he directs an active research program working towards improving therapies for non-motor symptoms and improving standards of care for patients and caregivers through supportive and palliative care models. His research has been funded by the Michael J Fox Foundation, the National Institutes of Health, the Department of Defense, the Colorado Clinical and Translational Sciences Institute, the Davis Phinney Foundation and the Patient Centered Outcomes Research Institute. Dr. Kluger completed his undergraduate degree in psychology, medical school and neurology residency at the University of Colorado, and fellowships in movement disorders and behavioral neurology at the University of Florida. He was a professor at the University of Colorado from 2008 to 2019, where he set up one of the first neuropalliative care programs in the US.
Faculty Member(s)
has no relevant financial relationships to disclose at this time.
Parkinson's Foundation adheres to the ACCME's Standards for Integrity and Independence in Accredited Continuing Education. Any individuals in a position to control the content of a CE activity, including faculty, planners, reviewers, or others are required to disclose all relevant financial relationships with ineligible entities (commercial interests). All relevant conflicts of interest have been mitigated prior to the commencement of the activity.

Welcome to the first course in your Team-Based Palliative Care journey. This is course one of ten. You can either register for this individual chapter, or for the entire Team-based Palliative Care Essentials course.
Once you register, you can enter this chapter, download the course materials, watch the educational videos, complete the quiz, and move to the next chapter.